Our leadership team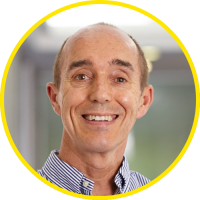 Graham Harris
Chief Financial Officer
Graham joined IC Frith as Finance Controller in 2006 and was promoted to CFO in 2007 and is responsible for the financial performance, accounting and analysis for global operations. Graham has over 30 years commercial finance experience and is a CA with the Institute of Chartered Accountants. Prior to joining the company Graham held senior roles with Time Inc, EMI Music in Australia and New Zealand.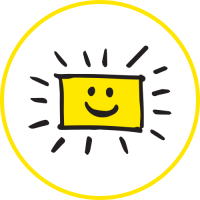 Grant Wild
Chief Operations Officer
Grant brings with him a wealth of experience from running his own business in the Sales & IT industries to working for key organisations such as QBE Insurance, Bupa, and University of Technology Sydney with strategic expertise in growing and diversifying businesses.
Grant first engaged with Brightside to help support our key strategic project delivery in October of 2016. He quickly implemented project management processes, managed key suppliers and worked alongside the IT, Operations, Sales & Marketing teams to successfully implement 13 key projects to finish off the 2016/2017 Financial Year on a high.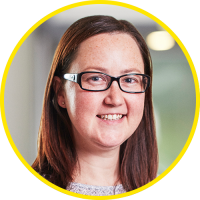 Chantelle Lawes
General Manager, NZ
Chantelle has been with Brightside since 2006 and held a number of management positions prior to being appointed as the General Manager of New Zealand in 2015. With sound leadership experience across operations and sales, Chantelle is responsible for promoting robust relationships with key partners, optimising operational effectiveness and delivering strategic sales development and growth opportunities within the New Zealand market. Previously Chantelle worked in the Corporate Travel Industry with both American Express and Orbit Corporate Travel.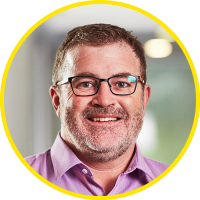 Brendan Lavercombe
General Manager for Australian Sales
Since joining the company in 2012, Brendan has managed the European operations of Brightside in Ireland, Croatia and Slovenia. With more than 15 years of sales and leadership experience, Brendan has a strong commercial acumen with the retail industry. Prior to joining IC Frith, Brendan prior roles included working as a Franchisee with Harvey Norman and National Sales Leader roles with Belkin International for six years and NEC.

Brett Hawgood
General Manager Asia & Europe
Brett has over 25 years' experience working within the manufacturing, financial services and insurance industries.  Brett is skilled in strategy development, organisational transformation, driving high performance sales and marketing results. Brett holds a Bachelor Social Science focused in Psychology and Economics. Prior to joining Brightside Brett was Managing Director for Domestic & General, and General Manager at General Electric delivering growth and new product initiatives to clients throughout Australia, New Zealand and Europe.
Tuan has more than 16 years of IT experience under his belt, including international experience as Country IT Manager in Singapore and New Zealand for a multinational retailer. A career highlight for Tuan was guiding a large retailer's quick recovery during the Christchurch, NZ, earthquakes, in which he managed to have the affected stores trading again within 48 hours.
Starting at Brightside early 2015, Tuan is now entrusted with Brightside's technology transformation strategy where he is able to apply his strengths at establishing IT capabilities to achieve strategic objectives, and through engagement and innovation, successfully deliver projects and initiatives across Brightside's IT environment.